Powerful touch-based instrument for all kinds of musical expression. For iPhone, Android, iPad and Apple Silicon

-->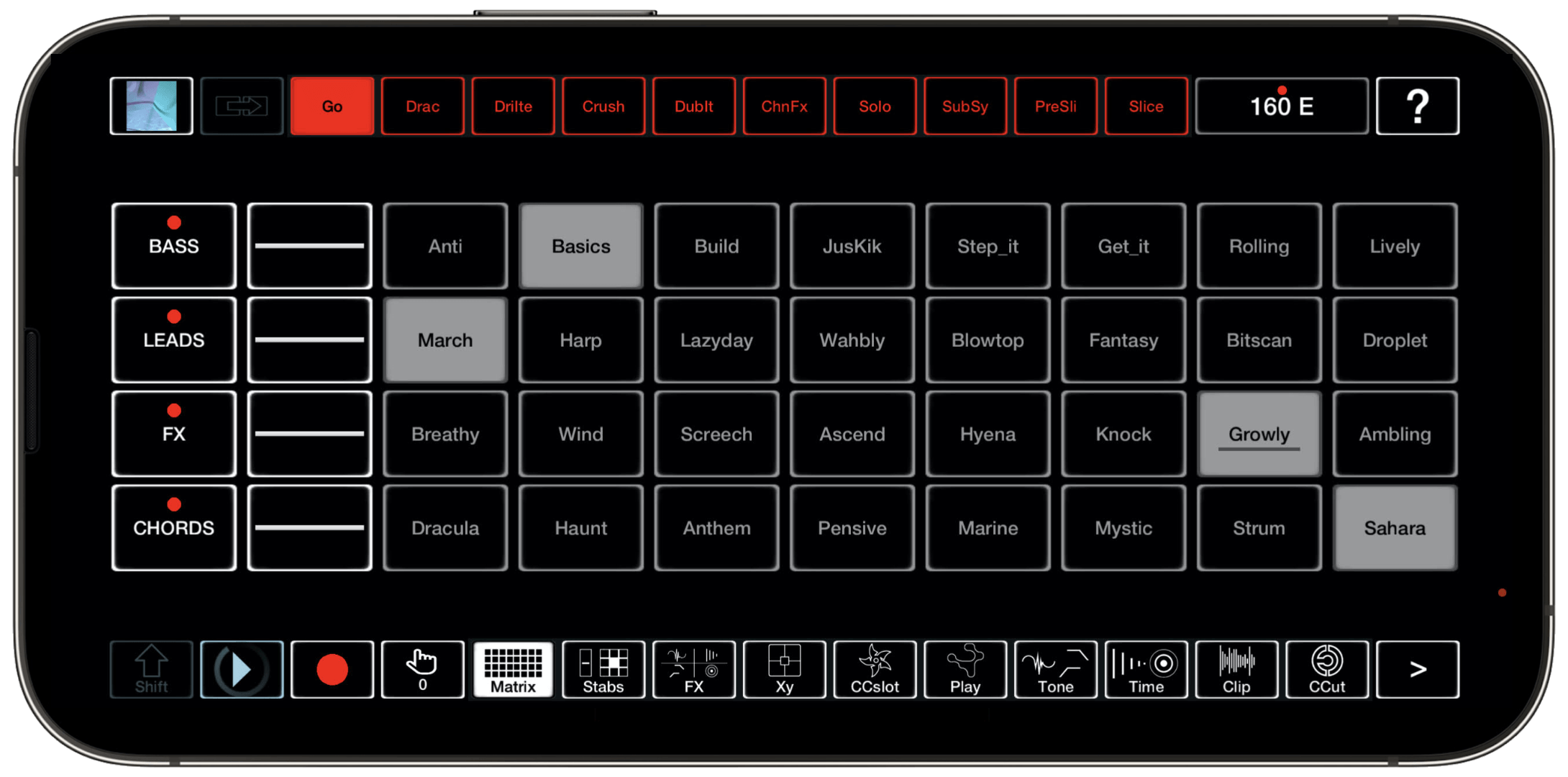 Play
Create and perform music with Jamm Sets or your own sounds

Freely load and record samples then play them. Main screen gives immediate access to all performance functions, select, prepare and tweak in further screens. Change BPM, save clip and effect combos, create your own grooves and share them.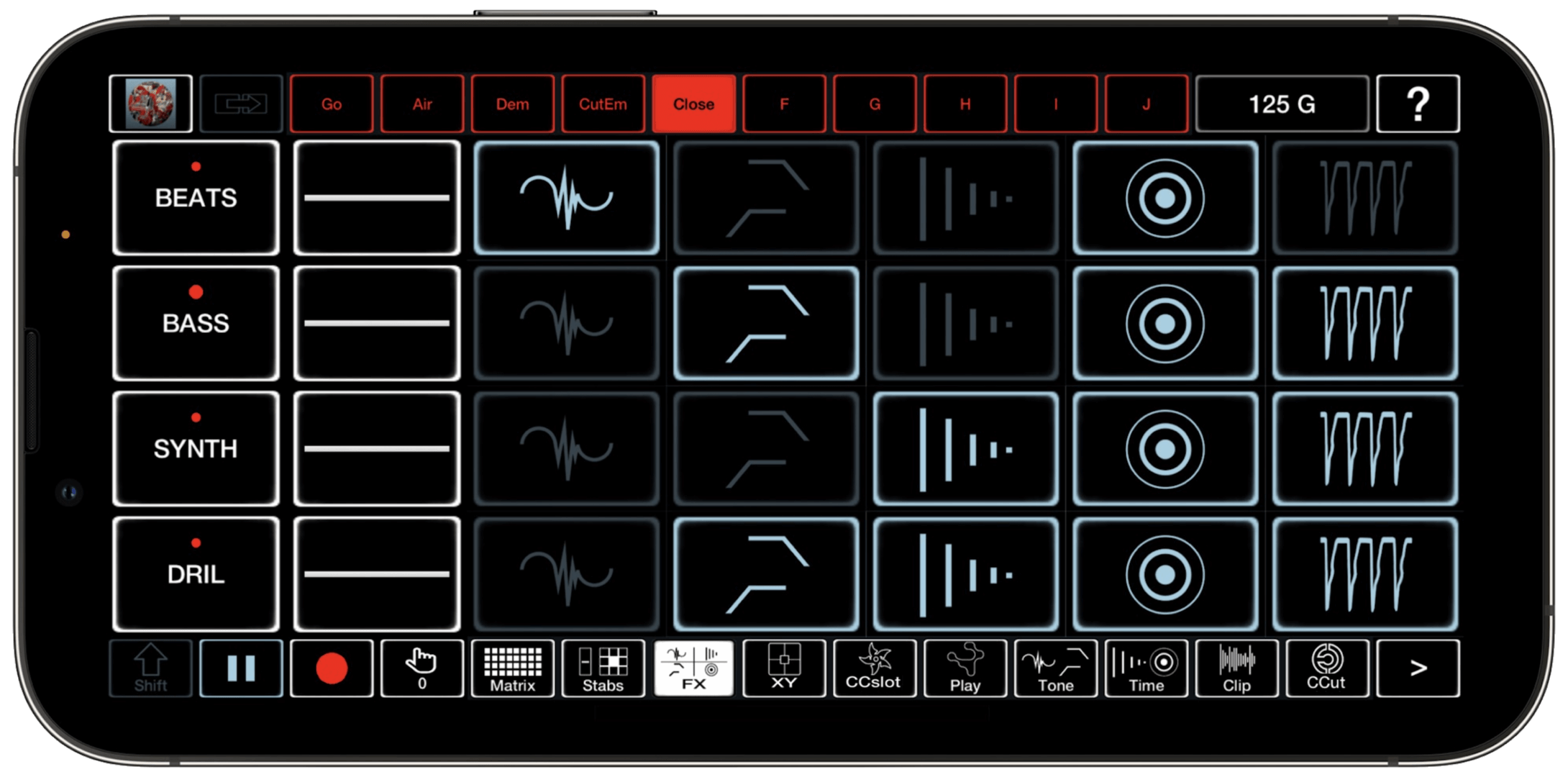 Effect
5 each of Distortion units, Filters, Delays, Reverbs, Sidechains

Each of the 4+1 channels has its own set of configurable powerful effects. 6 Distortion types, 5 Filter types, Tape/Digital Delays, Smart PItchbend/Scratch. Tip control is like a MiniXY for every effect...highly expressive.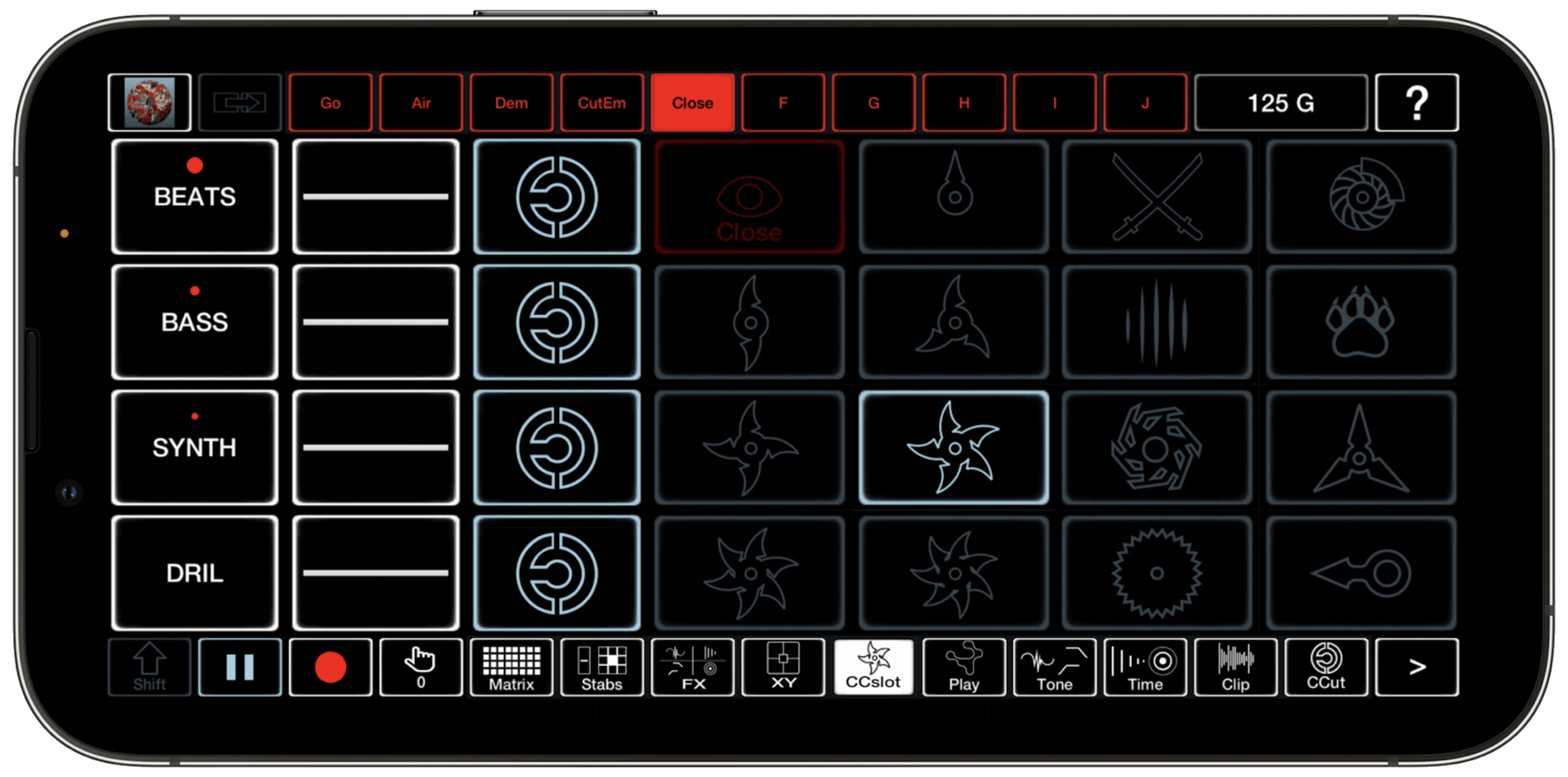 Slice
Unique Coldcutter touch controlled beat slicer

Gives you 16 instant Ninja superfills and beat juggles, plus program your own.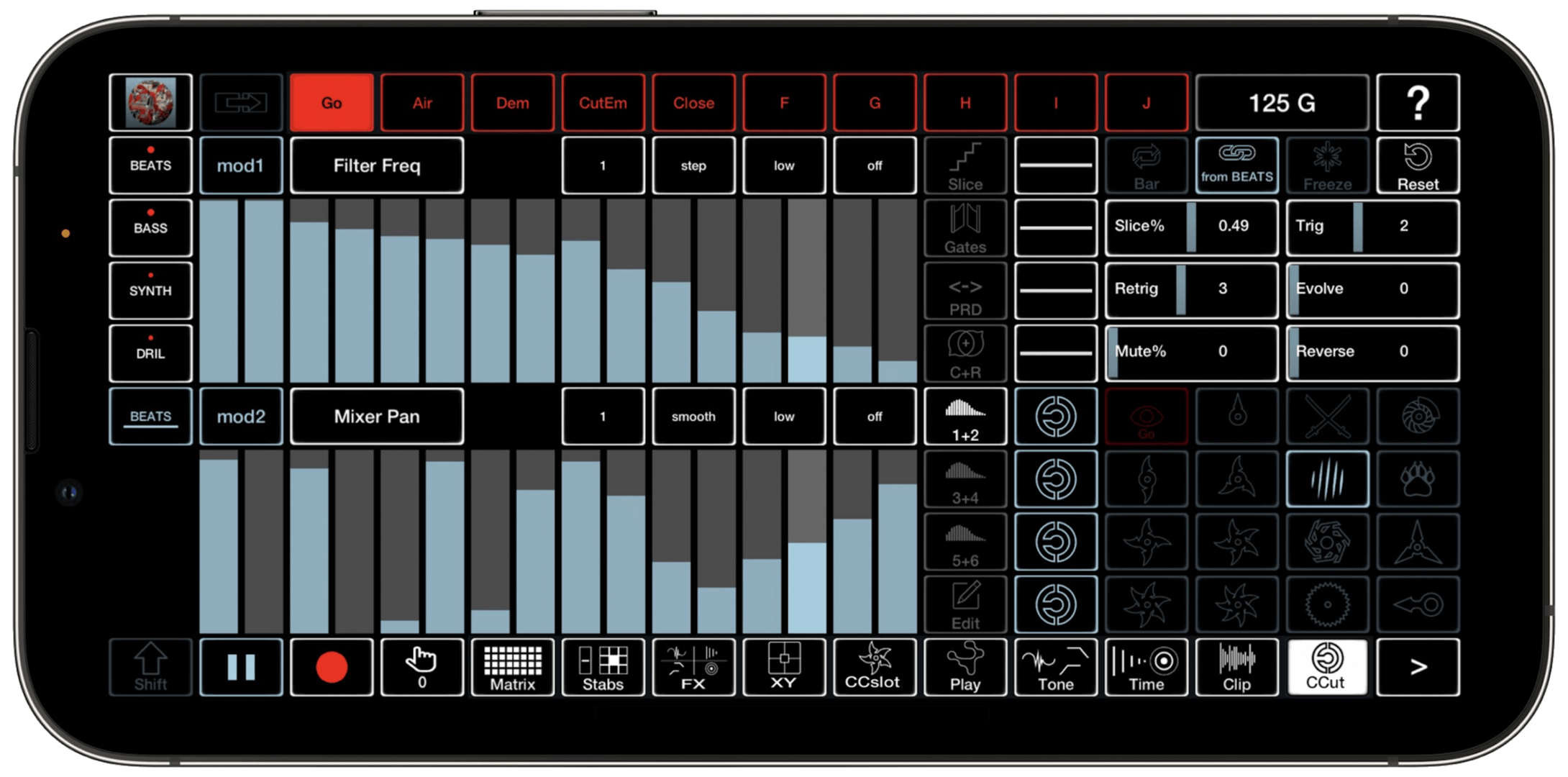 Patch
Powerful and flexible, like a modular synth for beats

Nearly all controls in Jamm can be patched to flexible Modulation Step Sequencers, 6 Per Channel, with clock divide, smooth and randomisation. 64 Total Recall Patches : store and recall the complete state of the app to capture ideas and and structure your performance.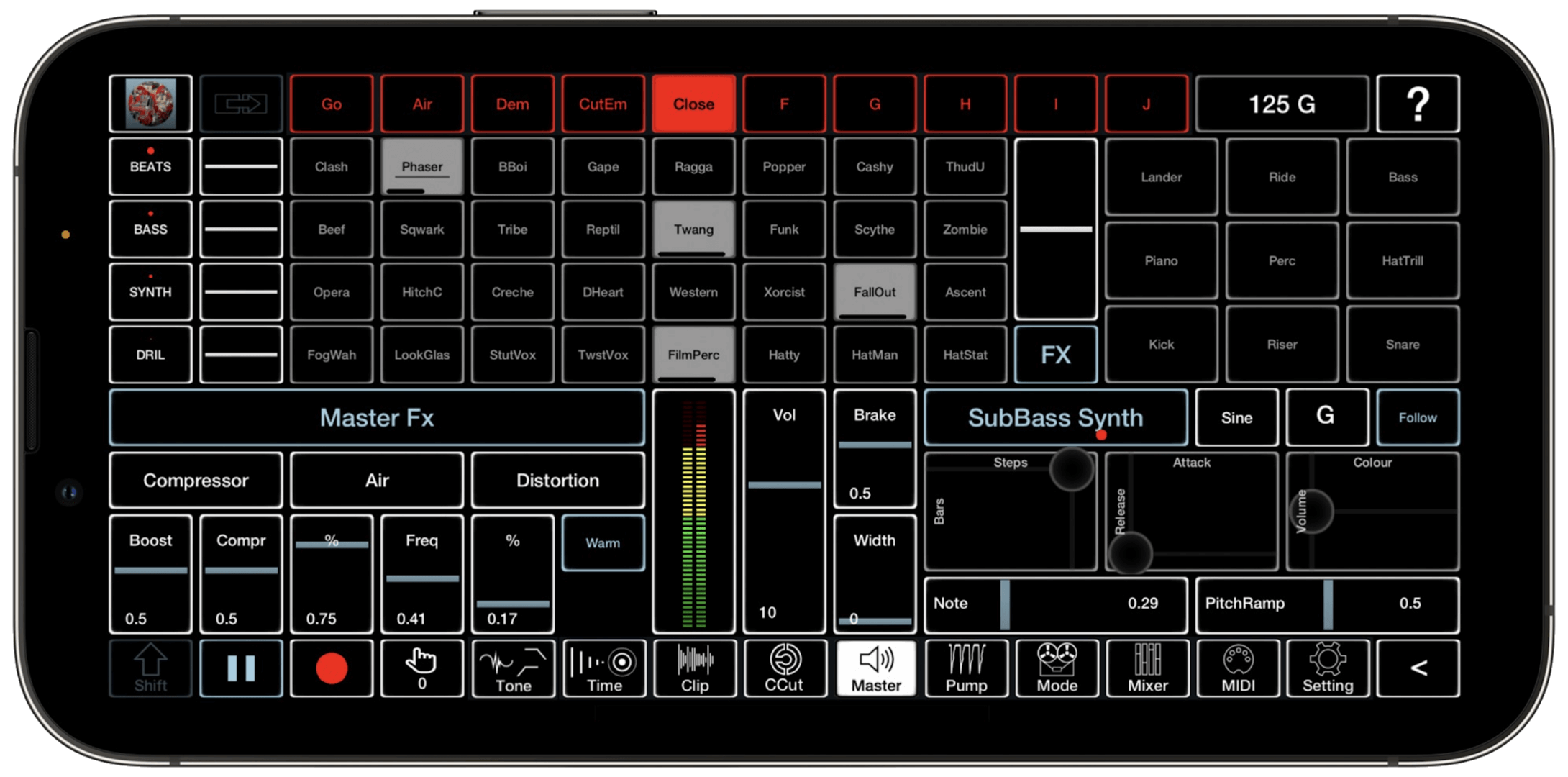 Master
Mastering Module for punchy sound. Sub Bass Module for more Bass

Boost, compress, brighten and even distort the Master Output to warm and maximise your sonic. Sub Bass Synth generates heavy 808 style kicks and basslines, good for Dril, Trap, Bass music. Record a Stereo mixdown or capture your creation as Stems for editing in a DAW.


MIDI Learn for controllers

via Mic, Soundcard, Inter App Audio (iOS only)

Load your own Samples